Normalized Empirical Individual Forecasting Index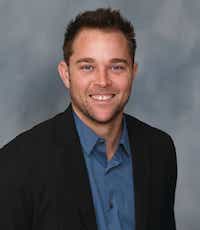 Adam Guttridge Co-founder
Prior to founding NEIFI, Adam served as Manager of Baseball Research and Development for the Milwaukee Brewers.
Together with NEIFI partner David Ogren, Adam co-developed The Automated Prospect Model, which received the Alpha Award–Evolution of Sport at the MIT Sloan Sports Analytics Conference in 2013.
Adam has had several roles in baseball, including experience in player development and scouting in addition to analysis. He began his career in 2005 with the Colorado Rockies. Adam holds a BS in Business Management from the University of Colorado, Denver. Guttridge has taught  Inside Baseball: Analytics in Action at New York University, and The Numbers Game: Sports Statistics at The School of The New York Times.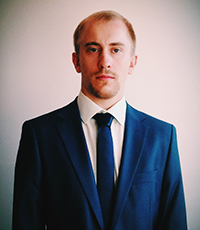 David Ogren Co-founder
David Ogren has over 15 years of experience doing sabermetric analysis and player projections. David created the original NEIFI structure in 2001, and has been working in collaboration with Adam Guttridge since that time. He has consulted for Proformance Baseball and for the Milwaukee Brewers.
David holds a Ph.D in Estonian Language from the University of Tartu (Estonia), where he has worked as a researcher specializing in Estonian morphosyntax. In addition to English, he is fluent in Estonian and Armenian and proficient in Spanish, Swedish, and Finnish.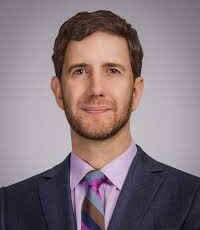 Domenic Romano Legal
Domenic is the principal of Romano Law; a Manhattan-based firm which specializes in Media, Entertainment, and Sports Law.
Domenic often appears as a legal commentator on networks such as CNN, HLN, Al Jazeera, FOX Business News and Bloomberg TV, where he has discussed business, sports and entertainment legal issues.
Domenic is a member of the New York City Bar Association. He serves on its Joint Committee on Legal Referral Service. He is a member of the Business Law Section and the Entertainment, Arts and Sports Law Sections of the New York State Bar Association. He is also a member of the Brooklyn Bar Association. He is the founding member and organizer of the Business Lawyers Group and the Entertainment Lawyers Group in New York City, each a diverse network of exceptionally qualified and experienced attorneys. Domenic is also the co-founder of the Media, Entertainment & Sports Professionals Group in Manhattan.
Domenic holds a BA and MA from McGill University in Political Science and History, a BA in Jurisprudence from Oxford University, an LLB from Dalhouise University, and an LLM from Columbia University. Domenic was admitted to the New York State Bar in 1993.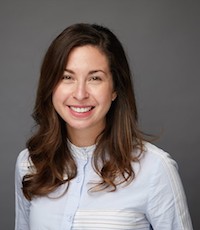 Robin Sosnow Strategic Advisor
Robin Sosnow, Esq., principal of the Law Office of Robin Sosnow, PLLC, owns and operates a boutique legal practice in New York City. Her firm's mission is to support the next generation of entrepreneurs with quality and cost-effective legal services. Robin previously acted as General Counsel to one of the first real estate crowdfunding platforms in NY, and is the founder of LawLab, a coworking space supporting NYC's legal community. 
Ms. Sosnow focuses core focus is to service issuers, platforms and broker-dealers in the equity crowdfunding industry. She is licensed to practice law in Massachusetts and New York. She holds a JD/MBA from Suffolk University, summa cum laude, and is an active member of the New York City Bar Association.